Getting to us
Our studio is in the heart of bustling Camden, North West London. There are loads of parking spaces available on the side roads. Getting to the studios by train and bus is also very easy. We are within 5 minutes walk of both Camden and Mornington Crescent Tube Stations (Northern Line).
The nearest mainline stations are St Pancras, Euston and Kings Cross – approx a mile away, so very close.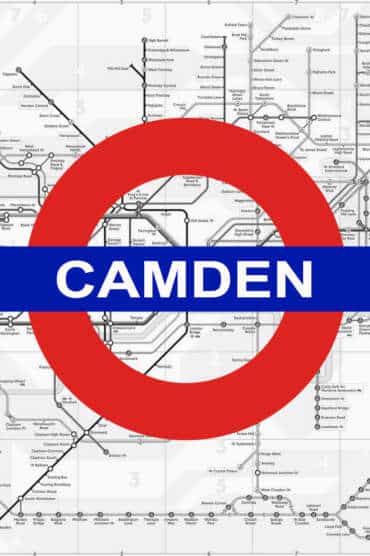 There are many benefits to using our professional studios
Transparent price structure starting at just £50
20+ years of trading with many client recommendations
Conveniently located with easy access London wide
Pro photographers who are experienced relaxed and patient
Professional makeup artist available
Fab results at fab prices!
Our best advice is that if you're making the effort and going to the expense of having professional pics photos taken, then make sure it is with someone whose results and professionalism really appeal to you.
Remember, shopping around for the cheapest plumber to fit a tap generally doesn't affect the end result – photographers are not interchangeable and produce widely differing results.
We are open Monday to Sat from 10 am to 6 pm. Sunday shooting is by appointment only and happens when we are very busy.

Saturdays tend to get booked up the quickest, so you will need to book at least a couple of weeks in advance. Weekdays can be busy but we can normally fit you in with 7days notice.

Time allowing, both yours and ours, we try and get the pictures ready for viewing within an hour of the shoot finishing. It's a good time to pop out for a cappuccino and do some sightseeing around Camden (you'll never be the same afterwards).

Clients normally get to go home with a selection of images. If any additional work is required to selected images, they will be emailed to you via WeTransfer.com for instant download.

Even in this digital age, there is a need for print-based images. Actors requiring emergency headshots for prints can get us to print out 10x8s – they can also use our machines to do their own printing!

We do many shoots for talent agencies,  photographing both adult and child actors,  and offer a cheap print out service of the comp cards, images and headshots produced from those shoots

On the day of the shoot, you will bring in the required number of outfits (according to the number of hours booked) along with accessories and props.

You will have a quick chat with the photographer about your ideas for the shoot and what best suits you. The photographer will then take you through a fun and exciting guided photoshoot using creative lighting techniques to photograph you looking at your very best.

No matter what kind of photoshoot you have booked, it always helps the studio enormously if you have done a little research on the internet ( or this website) into the kind of pose you see yourself doing.

Practice these poses at home in front of a mirror. It's a very useful thing to do for singles and for group studios.

If you are coming in as a group you may also want to think about coordinating your clothing.

Finally, depending on the type of shoot you have booked, do pay attention to things like nails, hairy legs, bikini lines etc

We generally shoot on black or white backgrounds which can be rolled along the floor giving a seamless, professional, magazine-style look to the photos. The studio has wooden flooring and props such as a giant Union Jack on the wall. We also sometimes use chairs, stools and various fabrics, duvets and rugs which are great for lying on.

Most of our work is carried out in the studio. However, on request, and weather and if  time allows, we can go on location around Camden, taking in the many iconic landmarks such as The Stable Market and  Camden High Street.

Entirely your choice! If you doing your own makeup, it may be a good idea to do a run-through at home beforehand and take some mobile pics to see how it looks. Generally, makeup for studio lighting needs to be applied heavier than for an evening out. We ask you to arrive at the studio with your hair ready styled and your makeup already applied.

Most normal people are nervous and uncomfortable in front of a camera unless they have had media training. This is completely normal and it doe not mean that you are not photogenic.

Our photographers will take you through a guided photoshoot, with patience and understanding. You will find it fun and exciting and at that point, you will start to relax in front of the camera and be yourself.

The number of outfits suggested in our price packages is just a guide so it is possible to do more – time allowing. If you want to add an extra outfit in the time allocated that's fine by us. Time in the studio can be extended on the day at a charge of £100/hour or part thereof.

Sadly, this is not always possible if there is another studio shoot scheduled after yours.
Studios4u - Latest
Latest Shoots
SURPRISE THE ONE YOU LOVE WITH A FABULOUS GIFT VOUCHER!